As with every part of the business, driving traffic to a website is a venture that requires full effort and hard work. SEO provides one of the cheapest ways to do this. Listings or websites that appear higher on the search results tend to get more traffic than those way lower on the search engine results page.
The traffic concerns of the website to the business owners are mainly because increased traffic gives a boost to the number of potential customers. Notwithstanding the labor involved, the perks of having a well-optimized website are great. These advantages despite the stress leave many asking if SEO can be automated.
Ideas around SEO Automation
Ease and convenience are what people seek in many ventures. This has generated widespread interest on whether it is possible to get websites optimized for search engines without the hassles associated with it. It makes no sense to have a website no one visits thus the rush for websites that are optimized for search engines.
From the early days of SEO, business owners employed the services of SEO experts or a team of experts to handle the SEO of their websites. But to save time and money, many of them began to seek ways to easily get some tasks done. Inadvertently, some of them ended up doing this job by themselves.
Because business owners increasingly have their hands full, it's not unusual for them to wonder whether they can delegate some of their roles to machines. One of such areas in consideration is the management of websites in a way that the SEO rank would not be affected. Nowadays, a common question among business owners is: can SEO be automated?
How does SEO automation work?
SEO automation involves the use of software and tools for tasks to run without manual assistance. Invariably, these tools would save time and money for the business owner. Automating tools such as Yoast, HubSpot, Ubersuggest, and Moz Pro have been developed to this end.
Despite the assurance of conserving time and money, there is also the concern as to whether automation works well and what guarantee it has for businesses. Many people consider that it makes no sense to lose all the hard work employed in building a website through the mistakes of SEO automation tools.
Even with these tools, getting a website fully optimized goes beyond the scope of just software as several factors are always considered by the search engine. There remains a distinction of what can be accomplished using these tools and tasks that would remain manual.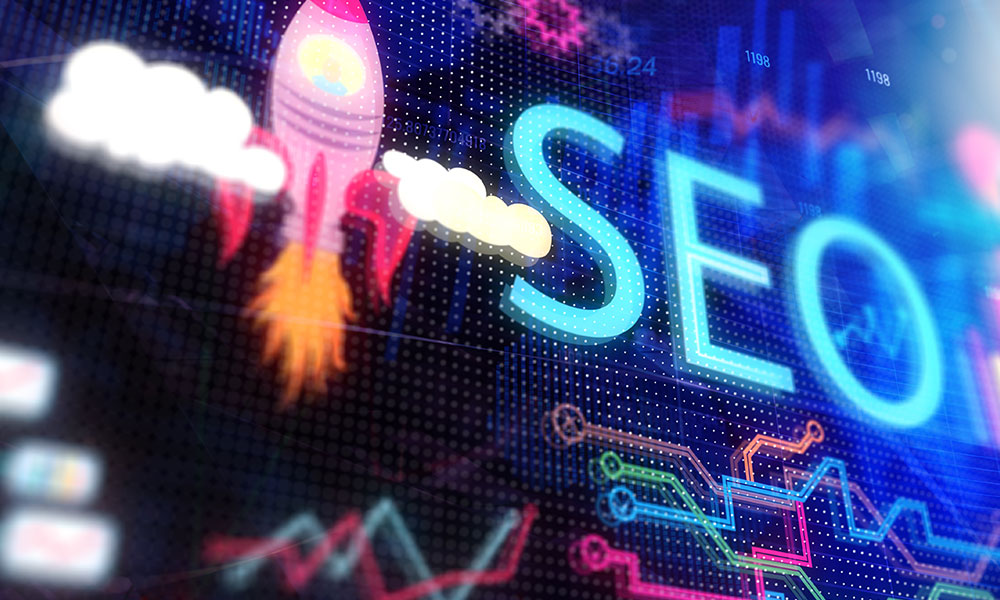 What can SEO automation tools do?
With a lot of SEO tools, no one can argue that things are quite easier compared to the early days of SEO. Many of them are built with specific tasks which they would perform well. So, here's a list of what common SEO tools can do.
Having the right keywords is the foundation of beginning a good SEO project. After deciding which keyword you want to use, it is also necessary to sieve it in light of current rankings. For a long time, it had always been the duty of the SEO expert to select the main keyword and how it is to be used across the website.
Using tools like SEMrush or browser extensions like Ubersuggest, it is possible to search and narrow down what keywords to use for your website. A list of available keywords in your niche would be presented as well as how they can be integrated on your web pages. You would also be able to see a list of your competitors' keywords and select better keyword opportunities.
Once you have an idea of what keyword you might use, you input it in and search through to select that which rightly fits your needs. Not only does this make it easy to track the performance of a keyword across many websites, but you are also presented with options to choose from.
Optimize content for the website
Some tools could help when creating SEO content. These serve as automatic guides and prompts on what you should include in your content. They often come up as advice or prompts as you work on blog posts, website pages, or landing pages.
Using these SEO tools, you would find assistance when developing URLs, page titles, as well as how to use keywords. They also make it easy to develop meta-descriptions, image alt texts, and internal links. They do not create the content but could guide you in creating stellar content.
The most common example is the SEO by Yoast available as a plugin for WordPress users. This works to point out the performance of the content while still working.
The amount of links to other credible sources is a major way to improve the SEO rank of any website. These backlinks are also called outbound links and they serve as pointers from other sources to your website. The search engine would perceive this as a sign that you have high-quality content on your website. Thus giving you an upward nudge on the search result page.
You would be able to see and manage the inbound links made to your website using some tools like Open Site Explorer. Using these SEO tools, it is possible to automate the scheduling and publishing of posts. This way other websites would be notified and be able to link your site when a new post is made. If you find links you do not trust, it is possible to remove them from your end.
Asides from the inbound links, your linking to other websites affects your SEO rank. This you can do by finding and linking high authority pages to yours. First of all, you have to find businesses that are relevant to yours. These SEO automation tools could help with. Once you have found and decided on the ones you want, you could schedule timely requests to them whenever you post.
SEO tools could also help you find broken links on your site that could pose trouble to users. The more the broken links on your website, the more the audience it turns away and consequently reduced traffic. By running a quick search, this can be easily identified and corrected.
After applying all your effort to a thing, it is natural to want to see how it performs. Generating SEO reports for business-owned websites can take up a lot of time. Reports on the performance of your website can be obtained using some SEO tools.
Analyzing the log files of the website can also be done using SEO tools. This simply answers the questions that concern page crawling. You would be shown which pages were not crawled by the search engines and why. You would also see your budget and calculate how effective it has been.
Using specific tools, you would be able to automate different site reports. Some of these would send you weekly or monthly reports through emails. You could also get a full site report as well.
You could also keep track of the major competitors in your niche using SEO automation tools. Keeping tabs on the competition allows you to know what is new and develop ways to outperform them.
What SEO automation tools cannot do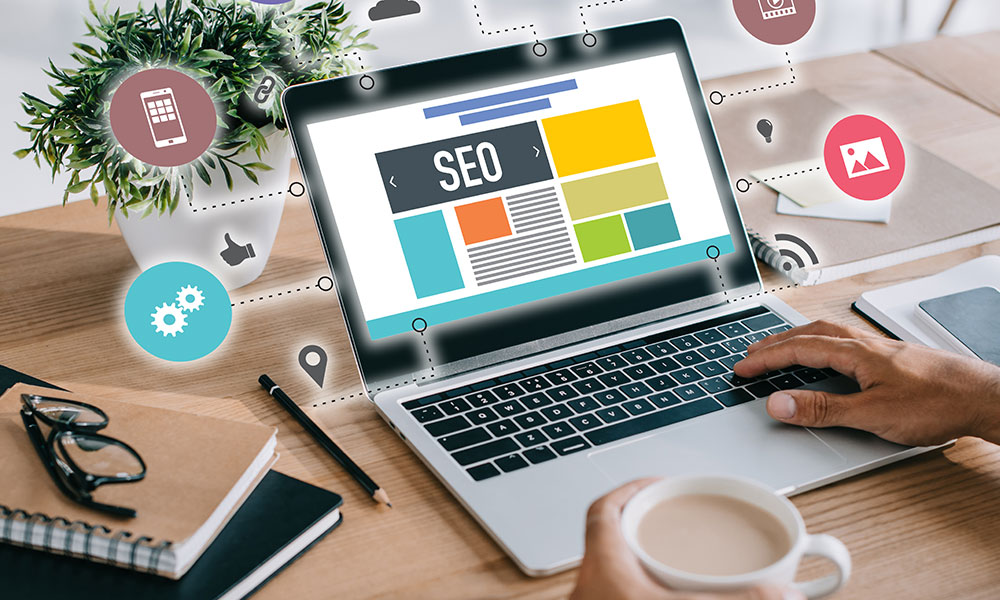 It is a big relief to know that automation tools can assist in lifting some tasks. However, if some other aspects of the website are left hanging, it is not possible to achieve a good SEO result. To create a good SEO rank, some duties cannot be automated and require experts in handling them. Some of such include:
A website is about the contents in it. Every page on the site contains a type of content that speaks about the business. Thus all effort is aimed at creating content that would convert visitors to clients.
These contents are first made with an audience in view before considering the search engine. Sadly, using automating tools might ignore this basic concept. You might find some software that would claim to create content for your website. But those would not have the person-to-person feel a human-created content would have.
Many automated contents also lack structure. They might do well in grammar but ultimately would turn out as an effort for just the search engine without having the user in mind.
As a rule, search engines work by arranging websites that have been trusted by users to contain the right information they need. Consequently, uninteresting content which does not appeal to the audience would cause a drop in the SEO rank of any website.
The actual creation of unique unplagiarized and audience-engaging content required for a good SEO rank cannot be automated. Tools could serve as guides through the entire process but cannot replace human experts.
Reviews and link buildings
For a website to be referred by others it must have generated enough proof of its credibility. This can be done through a steady output of good quality content that is interesting. Once this criterion is fulfilled, it shouldn't be difficult to find other websites linking to yours.
The possibility of your website being linked by other sources depends largely on what you have running there. Simply taking content from sites with high authority would negatively affect the SEO rank of your website. Having cleared that optimized contents cannot be automated, building credible links can also not be automated.
Some tools would claim to build you links using comments from blogs or forums. However, it is important to be wary of these as this would not do your website any good. This would be marked as spam links and would instead draw down your website's SEO rank.
Successful website links cannot be automated but have to be earned. There still exists no tool or software to help you review the links and performance of your website. Thus website reviews to the taste of the business owner would still be run manually.
Running Pay Per Click (PPC) campaigns can be a good idea for your business website. Without a doubt, some aspects could be automated. However, to prevent disaster through an intended good, certain aspects of the PPC campaign would still be done manually.
User behaviors are always changing as do their keywords of interest. This change in interests also influences the search engines ranking of keywords. Setting a PPC based on a present setting might work today but cause major loss tomorrow.
Working on gathered reports.
Your SEO tool might help you gather information or reports that are useful. Implementing such data lies solely in the hand of the webmaster. This aspect of optimizing the website cannot be automated. It would always require a human to make decisions as to what the website needs and how to go about it.
How well users interact with a website influences its SEO ranking. A good SEO appeals to the human side of the audience. It does not lack the person-to-person touch that is expected of your website while still communicating the intended idea.
If a website sounds robotic to an audience, it would turn off their interest. An uninteresting website would ultimately rank low or witness a drop in its SEO ranking. Developing an audience-engaging website is therefore essential if your website would be noticed amongst the best.
Also, the parameters considered by the search engine in sorting websites are constantly changing. Thus to be on top of the game, your website would have to know and follow the trend. Several SEO experts understand how this work and work on constantly updating websites.
Bottomline
While there are tools to assist in the whole SEO project, the human touch cannot be eliminated. Using these tools can ease the work for the person running the website but they do not compensate for all that should be done. Putting it simply, SEO cannot be automated as it needs a skilled expert to implement and adjust it constantly to meet changing demands and practices.