Search engine optimisation (SEO) is the most effective way to improve your business's visibility and reach in today's digital world. SEO techniques can help you gain greater visibility on search engines, driving more traffic to your website or product listing and ultimately resulting in higher sales.
This blog post will provide you with a comprehensive guide for improving your SEO performance – from identifying relevant keywords and understanding content-writing best practices to developing link-building strategies that support long-term success. With this information, you can leverage all of the resources available to make sure customers looking for what you have to offer to find it quickly and easily!
What is Search engine optimisation?
Search Engine Optimisation (SEO) is a helpful strategy for marketers and business owners looking to drive organic traffic to their website, leading to higher visibility and a more significant online presence. It involves tweaking website contents such as meta tags, headlines, image alt tags and more to make them easily searchable for web crawlers. This optimised content helps bring better rankings in Google Search engine results and creates a higher overall exposure level. The result is usually increased website traffic and more leads turning into customers. An effective SEO strategy can help marketers, and business owners generate more value from the internet and ultimately boost their bottom line.
SEO involves optimising various aspects of a website, including its content, structure, and technical components, to make it more attractive to search engines and users. This includes researching and selecting the right keywords, optimising website content and meta description, building quality backlinks, improving website speed and mobile-friendliness, using other search engines and more.
What does SEO stand for?
Search Engine Optimisation, commonly referred to as SEO is an essential tool for marketers and business owners aiming to increase the visibility of their websites. With the proper techniques and tactics, marketers can increase traffic to their site by ensuring that it ranks high in organic search engine results.
How Does SEO Work?
Search engine optimisation (SEO) works by optimising various aspects of a website to make it more attractive to search engines, thereby improving its visibility in search engine results pages (SERPs). Here are the basic steps involved in SEO:
Keyword Research
This involves identifying the words and phrases people use to search for products, services or information related to your website. Keyword research helps understand the user's search intent, which is essential to ensure your website content matches the users' queries.
On-page Optimisation
This involves optimising the website's content and technical aspects to make them more attractive to search engines. This includes optimising meta titles, descriptions, headings, images, and internal linking to improve website crawl ability and to ensure that search engines can easily understand the relevance of your website for users' queries.
Off-page Optimization
This involves building links from other reputable websites to your site. Search engines use these links as a signal of a site's authority and relevance, which helps to improve its ranking in search engine results.
Technical Optimisation
This includes improving the technical aspects of the website, such as site speed, mobile-friendliness, and security, to ensure that the website is optimised for both users and search engines.
Continuous Monitoring
SEO is a constant process that requires continuous monitoring and updating to keep up with changes in search engine algorithms, user behaviour, and your competitors' strategies.
Tips for search engine optimisation
Search engine optimisation (SEO) can seem complex, but it is pretty simple. A few easy tips can help you get the most out of your SEO efforts. Firstly, create compelling titles and meta descriptions that contain keywords related to your content to attract exemplary visitors. Secondly, keep your website's structure neat and consistent so search engine spiders can easily crawl through it and index it correctly. Finally, produce high-quality content regularly that links back to other parts of your website – this will improve user experience, lower bounce rates and increase engagement, which will benefit your SEO ranking. While there are many more tips to master regarding SEO, following these three simple steps should boost your website's search engine rankings!
How to improve search engine optimisation
To improve search engine optimisation, users must use effective keywords most often used by users when searching for specific topics. Content must also be optimised for accessibility; technical language should be avoided, and content should be broken into small, brief paragraphs to make it easily readable. Additionally, websites must ensure that their page titles and meta descriptions are descriptive and contain relevant keywords related to the content found on the page. Finally, regular updates to both content and page structure help boost rankings over time as they show that the website is actively maintaining its visibility. Following these steps ensures that your web pages score higher in search engine results and help users more easily find what they need.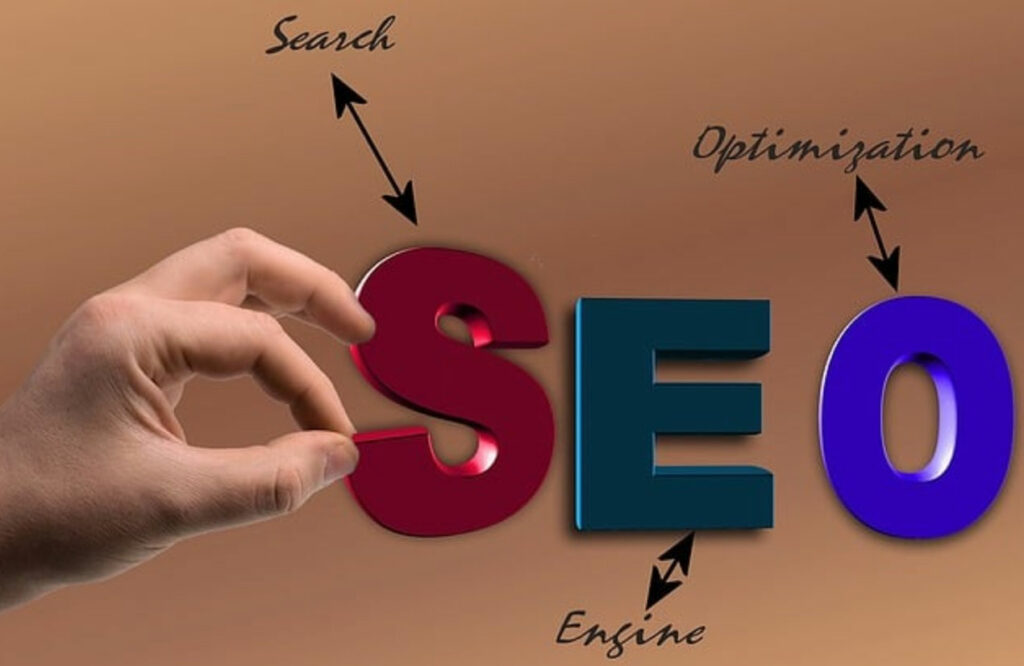 Frequently Asked Questions
Can you improve SEO for free?
Yes, there are many ways to improve SEO for free. While some paid tools and services can help improve your SEO, you can also implement many effective strategies without spending any money.
What is the 3 Cs of SEO?
SEO is essential to any digital marketing strategy, and awareness of its 3 Cs can be critical for success. The 3 Cs of SEO stand for Content, Context, and Commerce. Content is the primary factor that dictates how the search engine reads a website or page; if your content doesn't meet specific criteria, it won't rank highly on the search engine result pages. Context covers technical aspects, such as meta tags and code structure, which will be scanned to assess how user-friendly your website is. Finally, commerce focuses on including commercial elements on your web page, such as paid links or product linking, sure that your site is secure – essential for successful e-commerce transactions. Together these 3 Cs can help you create an effective SEO strategy that will lead to better online visibility for your business.
What are some common search engine optimisation mistakes?
Search engine optimisation can often be tricky, as it requires routine monitoring and auditing of one's website to ensure best practices are kept in mind. Unfortunately, this means many avoid diving too deep into SEO practices and end up making some common mistakes. These range from not including google analytics on the page to forgetting to link internal pages within the site. Another all-too-common mistake is optimising the page titles and descriptions so they appear correctly in the search results. By avoiding these pitfalls, companies can make their website more attractive to viewers while improving their visibility through paid searches.
In conclusion, achieving high search engine rankings through improved SEO is achievable. By utilising various tools and techniques, we can give our website the best chance at appearing towards the top of search engine results on pages. Targeting keywords, creating quality content, optimising onsite elements, improving user experience and investing in link-building are all essential steps to ensuring our website is discoverable. Building an actionable SEO plan will pay off in terms of increased traffic and higher conversions from organic search traffic over time. With discipline and dedication to implementing these tactics, we can ensure that our business or brand is discoverable when customers search for what it offers.