Joel House Search Media Has Proven Results in Working With Small Businesses Worldwide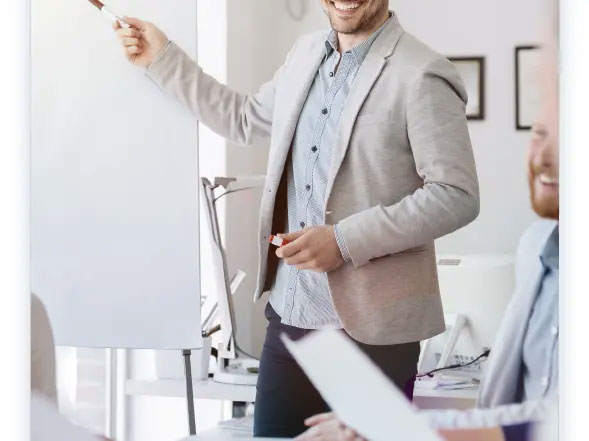 Joel House Search Media is one of the best digital marketing agencies in Australia specializing in search engine optimization (SEO) and Google AdWords. The SEO agency was founded by Joel House, an experienced digital marketing expert. The agency, which was launched in 2016, offers bespoke digital marketing services to meet the needs of small businesses as they seek to take advantage of the enormous benefits of digital marketing and subsequently grow their businesses and increase their bottom line.
"We are a high-quality digital marketing agency with a specialty in search engine optimization and Google AdWords management. We have been successfully delivering outstanding results to clients in over 28 industries since 2016," says Joel House, Founder & Director at Joel House Search Media.
Digital marketing has been described by experts as the blood of any business. Any business that wants to succeed in this digital age must harness the benefits of online marketing. In the business world, competition is pertinent and it's always on the increase. While some businesses, specifically the big ones, keep smiling to the bank from the benefits of digital marketing, most small businesses are still struggling to tap into the massive potentials in this space. This is chiefly blamed on the lack of knowledge and skills necessary to execute digital marketing campaigns on the part of business owners. Secondly, their inability to access affordable and effective digital marketing services.
Joel House Search Media is changing the digital marketing game with the introduction of unique services to address the digital marketing needs of small businesses and help them expand their market reach and grow revenue. These services offered by the agency are designed to give businesses online visibility, drive relevant organic traffic, generate leads, and convert them into sales. The services include SEO for better search engine ranking among competitors and Google AdWords management to help increase traffic. The agency strives to help small businesses get the best ROI from their marketing budget.
The unique and quality services offered by Joel House Search Media has helped the company grow in popularity and acceptance in over 28 industries across the world. As a result, the company has been receiving accolades from different quarters. "Joel House is hands down the best SEO that I've ever worked with. Over the last few years, we've hired numerous companies and no one has ever been able to get us results. I was hesitant at first to hire Joel, but now I couldn't be happier with the decision." Says Johnathan Edwards, business owner.
Joel House Search Media offers free SEO video analysis to their clients. To learn more visit, https://xpanddigital.io/ or ring them on 1300 891 826 to speak with an expert.
Follow them on Twitter: https://twitter.com/JoelHouseMedia and Facebook: https://www.facebook.com/joelhousesearchmedia/ for the latest update.
About Joel House Search Media
Unlike other big agencies where your crucial SEO tasks get passed off to some 19yr old uni-intern, who hardly
knows how businesses work, I'll be personally working with you to grow your google traffic.
You'll be getting my 9 years of digital marketing experience personally focussed on getting your business to the
top of Google so you can enjoy growth of up to 295% year on year like my other clients.
Your business is important to you. You've poured years of your life, blood sweat and tears into building it, so I find
it offensive that other companies think that is only worth the attention of a junior or intern. I've worked in big
agencies & I saw the level of care that they had for clients like you, which is why I left – because you deserve more.
And if this isn't enough – Ask yourself – How did you find me? Chances are you searched for 'SEO'.
This is by far one of the most difficult keywords to rank for as every SEO in the country is fighting tooth and nail for it.
It's proof that whoever ranks at the top is the best in the industry.
Now if you have searched in any state, then you'll have found me at the top of the page, leading the pack. Yes – I've beaten
every other agency at their own game, in their own back yard. I've beaten the juniors and interns that they put on your
work on clients like you, and I've even beaten their managers who oversee their 'internal SEO'.
So just imagine how your sales will grow if you let me loose on your site? How would your life be if you had 2, 3, or 4 times more leads coming through each and every week? Needless to say – it will improve every area of your life dramatically.
I must warn you though – I can't take everyone.
Because my clients get my personal attention to rapidly grow their traffic and revenue, I can only work with a select handful of clients. I can only work with one client in each industry in each region. I can only take on 3 new clients a month. And I can only work with established businesses who have a desire to grow and who know that SEO is for them.
Since I rank in every major city in Australia, I get a lot of business owners to my website every day, so this isn't some false urgency, but my client list fills fast.