A Brisbane-based SEO and full digital marketing agency, Joel House Search Media is pleased to announce the launch of its Google AdWords Services aimed at helping businesses drive massive sales thereby boosting profitability. This service is good for businesses that want to increase client retention and most importantly, boost sales.

Joel House, the Director and Founder of Joel House Search Media commented, "As great as PPC advert seems, most especially Google AdWord, it's a very dangerous territory to get into for businesses without adequate expertise in it. Businesses that want to run a campaign on their own or have a novice running it could easily find themselves in a situation where they will be wasting thousands of dollars without receiving any commensurate result. It is better to let an expert like Joel House Search Media with ample experience in paid traffic handle it."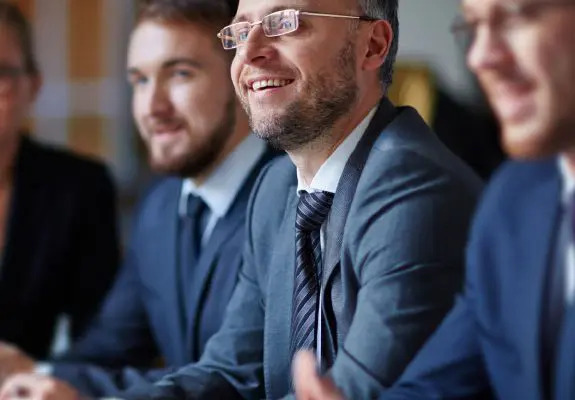 Pay per click (PPC) is an online advertising model that allows businesses to pay to be listed on the top of search engines like Google. PPC allows businesses to bid on "keywords" that their potential customers are using when they are searching for their products or services online. PPC when done properly, will help a business effectively buy its way to the top of the page. When a client has a PPC account like Google AdWords that is well managed by an expert, it can return and yield great results, even with a very small budget and they will be able to track the results.
Joel House Search Media can help businesses manage their Google Ads account to ensure profitability. They are no newbies to the game of managing PPC account because they have a decade of experience with Google AdWords and all of their account managers hold current Google AdWords certification. Joel House Search Media offers several PPC management options to fit the unique needs of each business. They offer accurate up-to-date reporting on clicks, leads, and sales, as well as changes made to their client's account.
Established in 2016, Joel House Search Media offers a full range of digital marketing services from Search Engine Optimization to PPC advertising and other digital marketing services for small businesses. The agency's objectives are to increase the online visibility of its clients' businesses and generate more leads and conversions. Their paid traffic division is headed by the best in the industry.
Jonathan from AllAboutPrint has already received his share of premium PPC account management. He commented, "We have been working with Joel House Search Media for about two and a half years now. In that time, we have seen our ranking go through the roof in some particularly hard categories due to Google ad campaigns. As a result, businesses have never been busier and inquiries have been coming in every day. I will happily recommend Joel and his team if you want to push your marketing to the next level."
Call Joel House Search Media today and let them help manage your Google ad campaign for maximum return on investment. For more information, please visit call 1300 891 826 or visit their website at https://xpanddigital.io
About Joel House Search Media
Joel House Search Media is an SEO and full digital marketing agency created to help deliver high-quality SEO & Google Adwords services on the market for businesses. They have knowledgeable world-class SEO and digital marketing experts with ample years of experience that uses the white-hat method to help clients rank their website. Joel House Search Media has blazed a trail of results and has redefined what it means to deliver quality work to the Australian industry.
Contact:
Company Name: Joel House Search Media
Contact Name: Joel House
Phone: 1300 891 826
Email: [email protected]
Address: 310 Edward Street, Brisbane City, QLD, Australia 4000
Country: Australia.
Website URL: https://xpanddigital.io